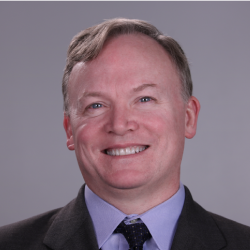 Dr. Hart is the Chief of Staff of Emory Johns Creek Hospital and serves as the Medical Director of the Atlanta Bariatric Center at Emory Johns Creek Hospital. Prior to founding Johns Creek Surgery/Atlanta Bariatrics he served as Assistant Professor of Surgery at the Emory University School of Medicine and was a founding member of the Emory bariatric surgery program.
He is a native of Atlanta. After graduating from Vanderbilt University, Dr. Hart attended medical school at the University of Alabama – Birmingham. He performed his surgical residency at the Mayo Clinic in Rochester, Minnesota, finishing as Chief Resident in Surgery. Dr. Hart has been practicing surgery in the Atlanta area for over 15 years.
Dr. Hart has been named one of America's Top Surgeons by the Consumers Research Council of America and was chosen by his peers as one of Atlanta's Top Doctors. He has taught courses on the preoperative, intraoperative, and postoperative management of bariatric patients, as well as taught and proctored other surgeons on new techniques in weight loss surgery.
Dr. Hart is a Diplomate of the National Board of Medical Examiners, is Board Certified by the American Board of Surgery, and is a Fellow of the American College of Surgeons and the Southeastern Surgical Congress. He is recognized as a Center of Excellence surgeon by the American Society of Metabolic and Bariatric Surgery. He is a member of many other medical and surgical societies, including the Society of American Gastrointestinal Endoscopic Surgeons, and the Society for Surgery of the Alimentary Tract. Dr. Hart is the President-Elect of the Mayo Clinic surgical society – the Priestley Society. He also sits on the Board of Directors of the Emory Johns Creek Hospital and is a member of the Board of Directors of the Emory Clinically Integrated Network.