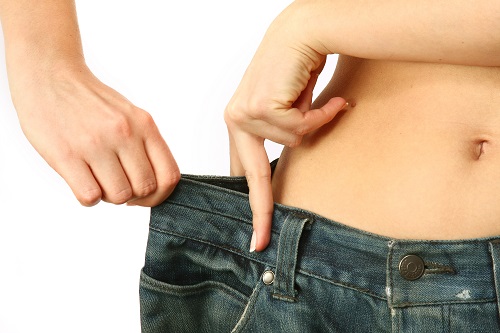 The band plication procedure is the newest procedure offered for weight loss. It involves adding the safety and ease of LAP BAND® Surgery with a plication of the stomach to get faster weight loss. Weight loss with band plication has been as fast as other procedures such as gastric bypass and sleeve gastrectomy. Dr. William H. Johnson and Dr. Christopher J. Hart feel this procedure has the potential of becoming one of the leading procedures offered for weight loss surgery.
About the Procedure
Band plication begins by placing a LAP BAND®. After placing the band, the stomach below the band is rolled in on itself, or "plicated," and sewn in place. This significantly decreases the volume of the stomach and creates a "sleeve." The plication "sleeve" works much like a sleeve gastrectomy in that it significantly limits the volume of the stomach and thus how much food can be eaten.
By limiting the amount of food that can be consumed, overall calories are reduced and weight loss occurs. Patients feel full eating a much smaller amount of food. Unlike the sleeve gastrectomy which involves stapling across and removing a majority of the stomach, there is no cutting or stapling with plication.
Once the patient has lost the initial weight that the plication provides, the beauty is that the band is still in place to push the patient to further weight loss. The plication procedure has all the benefits of a band including adjustability. It is the best of both worlds.
The band plication is a new procedure; therefore, it has no long-term follow-up statistics. The doctors feel the band plication will, at a minimum, provide the same or more weight loss as the stand alone LAP BAND® procedure; and, at best, will provide the speed of weight loss as a sleeve gastronomy with lower risks.
Click here to use our Body Mass Index (BMI) Calculator to help determine if you are a candidate.
Aftercare and Recovery
The surgery is commonly done as an outpatient procedure, but there may be an overnight stay. The experts at Johns Creek Surgery, PC will provide clear instructions for after care and recovery. Caseworkers regularly follow up with patients, and nurses are available to answer questions.
Other Weight Loss Procedures
Johns Creek Surgery, PC attracts patients from all over the Metro Atlanta area and beyond including Macon, Sandy Springs, Alpharetta, Milton, Roswell, Duluth and Marietta, GA. Our Board Certified experts provide carefully structured guidance for weight loss, vein health, and general surgery. Contact us today to schedule a consultation.