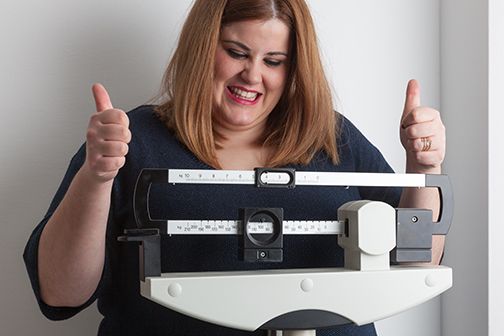 Choosing to have weight loss surgery involves a commitment and making lifestyle changes. It is important not only to know the changes, risks, and benefits but also to understand how life will be after surgery. Family participation and support is highly important as you begin the journey to a new life. The decision to have weight-loss surgery should include careful consideration and a consultation with an expert weight loss surgeon such as Dr. William H. Johnson and Dr. Christopher J. Hart at Johns Creek Surgery, PC.
Many weight loss surgery patients see their surgery date as the beginning of a new chapter in their lives. On the day of surgery, a specially-trained staff member will guide you from admission all the way through to discharge.
Are You a Candidate?
Weight loss surgery is not for everyone. Our program follows specific guidelines to determine which candidates are best suited for weight loss surgery. Dr. Christopher J. Hart and Dr. William H. Johnson at Johns Creek Surgery take several factors into consideration:
Age
Existing health conditions
Body Mass Index (BMI) – General BMI requirements–greater than 35 with comorbidities or greater than 40 with or without comorbidities.
Ability to handle significant lifestyle changes
Smoking history–surgery patients must be a non-smoker for at least six weeks
Non-surgical attempts at weight loss–patients must have attempted other forms of weight loss prior to considering surgery
Willingness to commit to a healthy, active lifestyle
Patient's mental preparedness for surgery
Educated on the benefits, risks, and lifestyle changes associated with bariatric surgery
Johns Creek Surgery, PC provides surgical care to patients from all over the Metro Atlanta area and beyond including Macon, Sandy Springs, Alpharetta, Milton, Roswell, Duluth and Marietta, GA. Our Board Certified experts provide many types of general surgeries as well as a carefully structured program for surgical weight loss. Contact us today to schedule a consultation 770-232-2911.